We deliver high impact assets fast, whether you need one asset or one hundred – every time. 
You tell us what you want and we make it real. Simple.
Best practice to reach your mobile audience where they are.
We work fast and deliver high volume across all platforms.
We push ourselves to deliver assets that stand out from the crowd.
We don't believe in templates. . Instead we work with you to deliver unique, compelling and bespoke creative that truly performs – from CTR and ROAS.  Here is how.
Kick-off: tell us your goals
With a simple, quick and proven briefing process, we learn about your goals and performance objectives. 

Our briefing platform allows to quickly share your assets so we can get to work right away.
Ideation: Making it happen
Once we understand your objectives we get to work, putting your brief in action and your goals into ideas through storyboarding and scripting.
Ideas in action: Your vision takes shape
Through a process of drafting and feedback, we reach the right balance between creativity and effectiveness, making sure we never let your goals out of sight.

Launch: Go-live and success
Once you are delighted with the outcome you can download the creative to use on your platforms or you can automatically upload your new creative to Facebook Ads Manager via our platform.







Discover Create, our online briefing platform. Send your brief and upload your assets to get started.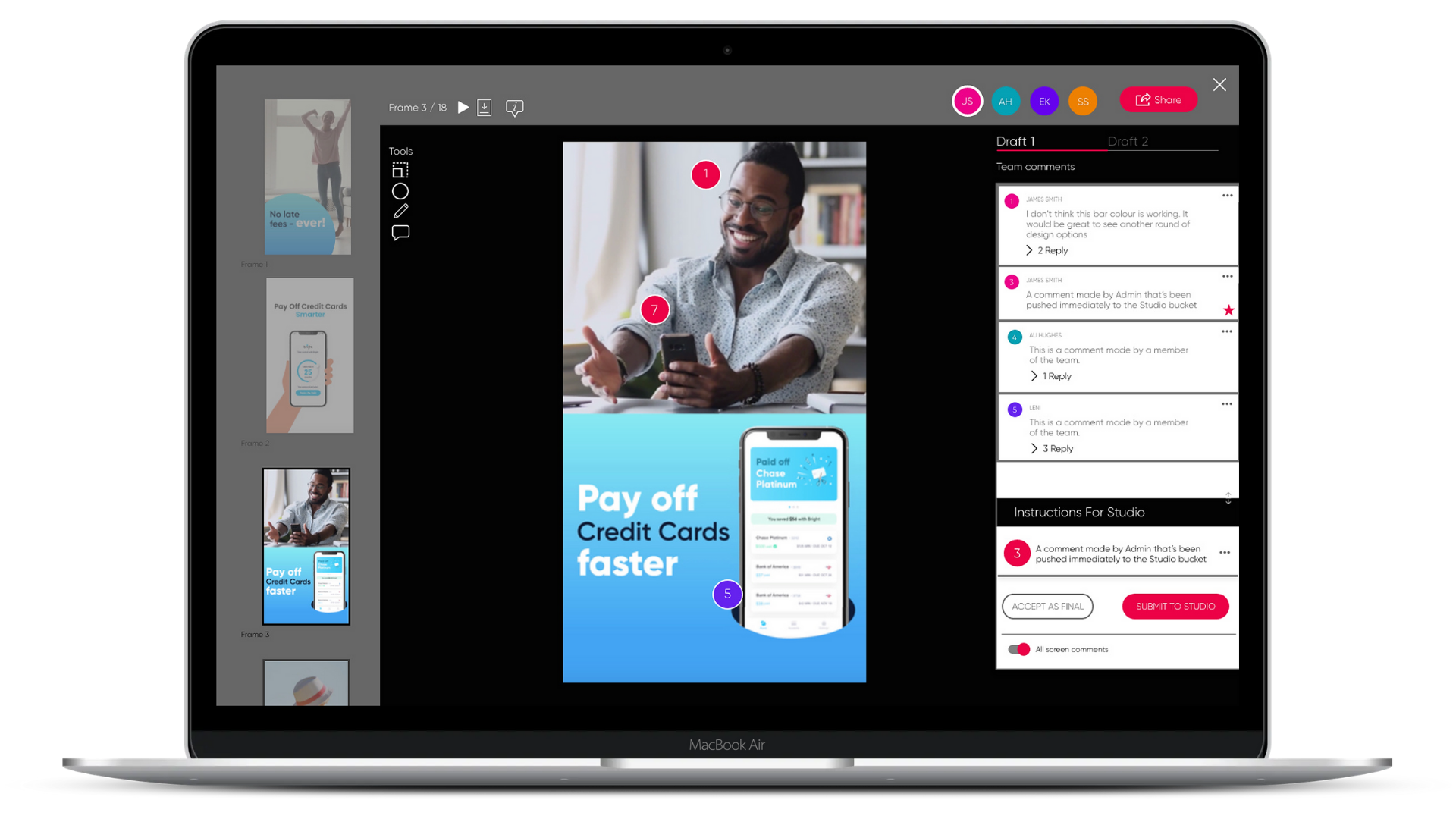 Our cost-effective and flexible packages suit the needs of diverse businesses.  Find the perfect match for your next campaign and start your brief.