Augmented Reality or AR has truly changed the way we experience the world. From Facebook allowing audiences to try on products virtually to surgeons using augmented surgery where certain anatomical information is displayed on top of their patient's body before surgery are some next-level innovations. All thanks to AR, now everything can be made possible.
From a marketing perspective, AR has also proven wonders to many advertising campaigns. Augmented reality has allowed countless brands to offer fresh and unforgettable brand experiences to their audiences in the best possible way. In this blog, we will run down some of the most successful and memorable brand experiences with the help of AR.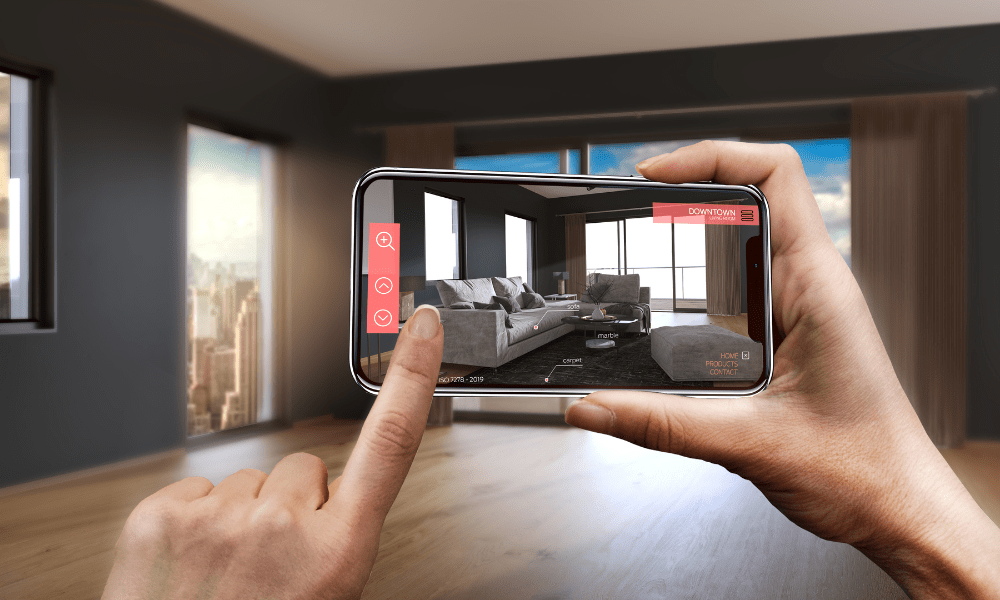 Meta AR
When talking about innovations and technological developments, Meta has always been leading the race. Following the increasing popularity of AR when Snapchat was initially released, Meta took inspiration and made AR even more exciting and immersive. Although many say that Snapchat is the OG social media AR platform, we cannot deny that Facebook put it on the map. 
A few of the best AR projects they created were the Meta Spark Studio and product try-on.
Virtual Product Try-on
Since people wanted a fresher and newer take on customer experience, Meta helped advertisers market their brands just the way people wanted them. Through AR, audiences may already experience what the brands are selling virtually. You've probably seen ads from jewelry and clothing brands across Facebook and Instagram where you can see the actual size of the products so you know if they would fit or not.
Meta Spark Studio
Meta also released Spark Studio, a software where users can create customizable filters, branded or not, which they can upload, publish and share with people on Facebook or Instagram. 
If you've been wondering how to create a filter for your brand free of charge, this is how you do it. The branded effects creation process can be tedious and quite technical, so getting a little bit of help from creative experts can be very useful. After all, we want our branded effects and filters to be effective and hopefully open doors to many great opportunities.
AR in Marketing: Olympia at Harrods by Burberry
There's no denying how much loss the pandemic has brought to many businesses all over the world. But what's good about a downturn is you get to test your marketing flairs.
Take it from Burberry who managed to improve their foot traffic after the pandemic by re-imagining their customer experience using AR. Following the release of their new Olympia bag, they launched a popup AR using a QR code, showing Elphis statues walking around their store. 
The team behind this genius AR marketing tactic said that aside from bringing people to their stores, they also want their community to enhance and immerse in a new luxury shopping experience.  
Advertising with AR: Maybelline AR Effect
With the help of VMG Digital, Maybelline was able to successfully boost awareness and improve its brand experience through the facial recognition AR effect or filter we created for them. Although it may seem like any other social media make-up filter we find online, what's engaging about it is that people can try different shades of liners, bronzers, and lip colors that are suited for them. 
So when they go shopping for a new makeup set, it would be easier for them to pick the ones that are good for their skin.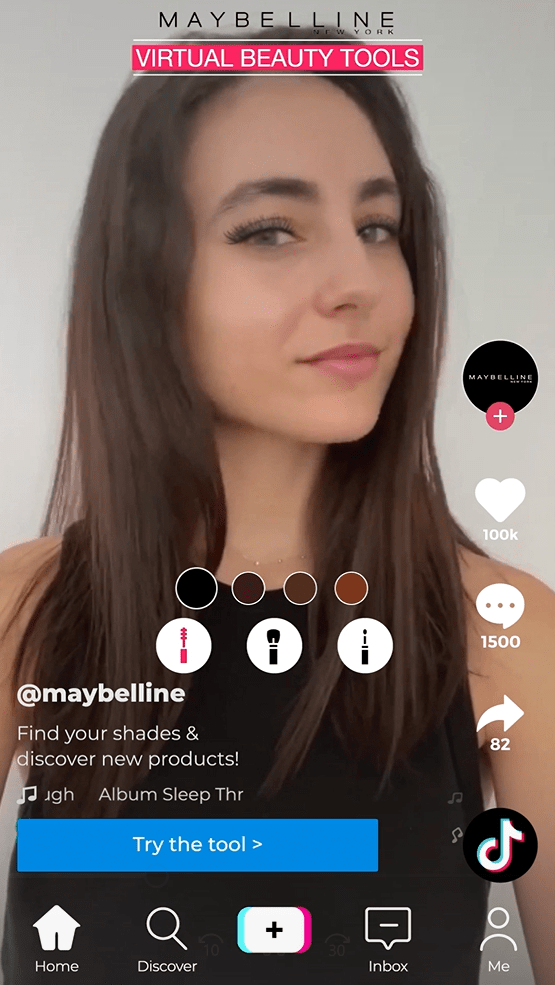 Other Great Examples of AR Experiences
Below are some of the most popular and successful marketing campaigns with the help of AR. 
Ikea Studio App
Ikea was one of the first to popularize and inspire many businesses to pursue AR for their businesses. 
The studio app Ikea previously released allowed users to use virtual furniture to help them design their space. Now, Ikea just made their app even more immersive and functional.  Using LiDAR sensors in apple smartphones, the revamped Ikea studio app can already capture a 3D room and help you re-design your space. 
Furthermore, the app was said to be in preparation for the release of Apple Glass, which could make the entire journey more realistic.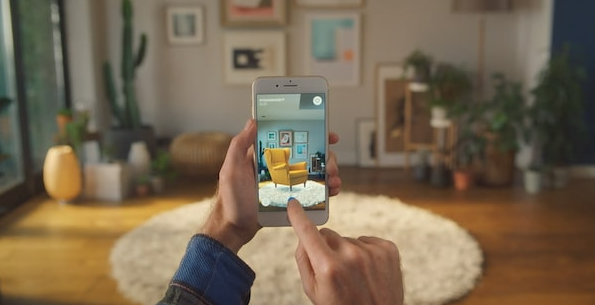 Pull & Bear Video Game
Gaming has become an effective medium of advertising and Pull & Bear made the right choice of incorporating it into their advertising campaigns.
This AR game immerses users in a virtual trip from California to Tokyo. The catch is to dodge your head to avoid obstacles along the way that if done successfully will earn you points otherwise the game will reset.
The game is available to play on Instagram and Facebook as well on their website. 
Piatto's Chip Catcher
This is another VMG Digital project in collaboration with Piatto's. VMG Digital created an AR filter or AR game where you need to catch as many piatto's chips as you can in a matter of seconds. 
Interactive AR filters like this are engagement drivers, fun to do and a brand new experience.
Augmented Surgery
Augmented reality has emerged and penetrated many fields including surgery. They have built an AR technology they call augmented surgery where surgeons are wearing holographic AR headsets to see the anatomical information shown on top of their patient's body. The results of this experiment were surprisingly extraordinary. Many surgeons are satisfied with this technology and future access to it is in high demand.
Interactive AR filters like this are engagement drivers, fun to do and a brand new experience.
Gucci Virtual Sneakers
Gucci, a popular luxury brand, has also made AR available to its customers. They recently released an app that allowed people to virtually try their sneakers in hopes that their consumers would make more practical and informed decisions before purchasing. 
As discussed previously with Meta AR, this type of AR technology is highly beneficial to both the brand and the consumers. The brand can potentially reduce returns and boost customer satisfaction while the consumers can shop with ease and assurance. 
Digital fashion through AR is soon expected to take off and take the fashion world by storm. 
Other Useful Articles On Augmented Reality & AR Experiences
In the coming years, augmented reality will become more mainstream and in demand. The brand experience that AR offers is unparalleled and exactly what consumers today are looking for. Until when do you stay traditional? Think digital, explore AR with VMG Digital today!
Frequently Asked Questions About AR Experiences
Augmented Reality creates an immersive and memorable brand experience by overlaying digital content on top of the existing natural environment. Your AR creatives should encourage interaction. One way to do it is to make it mobile-optimized, creative, and relatable.
An AR immersive experience allows your audiences to virtually experience your brand. If you want your audiences to touch your products virtually this is how you do it. You must immerse them into a brand-new experience through AR filters, branded effects, AR games, AR-powered applications, etc. The goal is to encourage them to engage and take action. 
Curious about how to get started with AR?
Let VMG Digital help you. We create mobile-optimized, creative, and high-impact AR creatives for all industries.