With summer just around the corner, you are probably already busy strategizing your creative and marketing schemes to double your sales quota. Summer is one of the most profitable seasons, especially for the Retail & CPG industry, and we don't want you to miss a beat. And what better way to level up your creatives than maximizing the hottest trend in the retail industry – Augmented Reality. 
What is Augmented Reality?
Augmented reality or popularly known as AR refers to a technology that overlays digital information, such as images, videos, or 3D models, onto the real-world environment, enhancing a user's perception and interaction with the surroundings. It blends the virtual and physical worlds, allowing users to experience an enhanced version of reality. AR can provide various experiences, ranging from simple text or image overlays to more complex and immersive interactions.
What edge can AR offer against your competitors?
From a brand's perspective, AR can increase online and foot traffic, engagements, brand awareness, recall, reduce return costs, and boost revenue. Numerous AR applications are now being produced by some of the biggest retailers around the world to cater to the demand. Some notable examples include Ikea's AR furniture app and product try-ons from luxury brands such as Gucci, Burberry, Louis Vuitton, and more. 
According to a study by Threekit, AR is 200% more engaging and can deliver twice the number of engagements compared to non-AR counterparts. When you allow your audiences to be part of the brand experience, the more they are likely to engage and eventually buy your products.
Here are some examples of AR Experiences in Retail
AR Filters
From face filters, 3D, and games, to putting virtual elements in the user's natural environment, AR filters are on-trend and highly relevant regardless of age. Now that people are starting to shop for summer essentials and booking trips, AR filters can help raise awareness about your flash deals or seat sales.

AR filters can improve your brand awareness, brand recall, brand engagement, and overall campaign performance. 
Branded Effects
To reach people at home enjoying a nice indoor escapade, TikTok branded effects will be the best creative option to explore. These consumers need to be hooked and immersed, so letting them engage with your brand through branded effects, partnered with a dance or hashtag challenge, is the best way to go.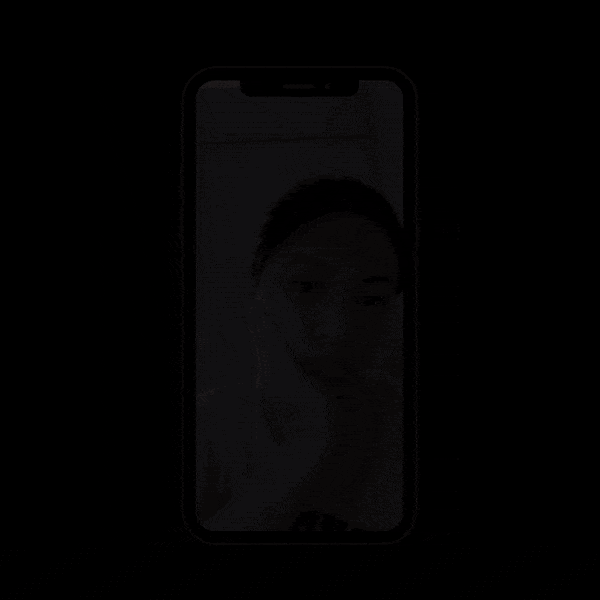 Berocca got over 248M+ video views, 14M+ engagements, and 70K Videos Participated. Read the full case study here. 
Other AR Experiences
Whether it's an in-store AR experience, an AR-powered app, or a product try-on, VMG Digital is ahead of the game. We are equipped with highly talented and experienced designers and animators, ready to bring your creative ideas to life. 
How relevant is AR in retail to your region?
AR technology has gained significant traction in the retail industry globally. 
Asia Pacific
In the Asia Pacific, AR in Retail Market size has reached USD859M in 2021 and is expected to triple a few years from now according to Business Market Insights. Several retailers like the Japanese beauty company Shiseido have launched an AR-powered makeup app that enables customers to try on makeup virtually. Similarly, Chinese e-commerce giant Alibaba launched an AR-powered shopping app that allows customers to visualize furniture and home decor products in their homes before making a purchase.
North America
In the US, 83.1M of consumers uses AR monthly which accounts for 15% of the entire population according to Threekit. Additionally, according to Exploding Facts, in 2022, AR generated USD 3.78 billion in revenue in the US, and this is expected to reach USD 10.68 billion by 2024. The most popular examples of AR experiences in NA are Walmart's AR-powered app that enables customers to virtually try on clothing and accessories and Home Depot's AR-powered app that allows customers to visualize home improvement projects before making a purchase.
EMEA
In EMEA, AR is also widely used in the retail industry. Another report by MarketMarkets suggests that AR's market size in the region is expected to grow to 20B in 2025. Countries such as Germany, UK, and France are three of the biggest contributors to AR's growth in the region. Additionally, about 71% of consumers want to test products virtually before purchasing, according to Accenture.
Latin America
The adoption of AR technology in the retail industry in Latin America is still in its early stages, but it is expected to grow rapidly in the coming years. The AR market size in the region is expected to grow to 4B in 2025 according to Markets&Markets.
How can AR add growth to your marketing strategy?
The needs and demands of your customers are more crucial than ever. Through AR, you can simplify the process of getting conversions if done right. 
Promotes your brand effectively.
The very nature of AR being immersive and engaging bridges great marketing and advertising opportunities and can drive amazing performance.
Allows Virality.
AR is new, fresh, entertaining, and has the ability to go viral. Consumers love seeing something new from time to time and AR is shareable across all social media platforms. 
Guides Purchase Decisions.
AR offers more informed consumer purchasing decisions which in return can help reduce your logistics or return costs. 
How can VMG Digital help you create AR experiences?
We are TikTok & Meta-partnered creative agency, giving us special access to different AR trends, best practices, insights, and more. We have already produced 300+ AR projects to date all with an overall 96% customer satisfaction rate. 
We've been recently recognized by Sprout Social to be one of the best TikTok Creative Agencies in 2023. Read more about our recent campaign here (spoiler alert: 1B+ views in the first two weeks)
Our talented pool of editors, designers, and animators will also make sure that we deliver high-quality & world-class output with a fast turnaround time. Through the help of our dedicated client services managers and our Create Technology (one-stop collaboration platform), we will guarantee a seamless collaboration experience. 
Email template on how to start with AR. (Use this template to email your boss)
Perhaps you're wondering how in the world you will be able to pitch this great opportunity to your boss, especially now that your time might be a little constrained with summer getting so close (Don't panic, we deliver projects fast!). Let's get prepped before sending your email.
Subject: We Need Augmented Reality Ads
Hey (Insert name),
I bring great news! 
While I was searching online for a possible marketing strategy for our summer campaign, I came across Augmented reality or AR. This technology has grown exponentially and has become highly popular and is now being adopted by some of the biggest retail businesses in the world. Gucci, Louis Vuitton, Coca-cola, Amazon, Walmart, Apple, and Microsoft are a few of them. AR can also make your brand viral through AR filters on Facebook and Instagram, and branded effects on TikTok, partnered with hashtag challenges. It's immersive, engaging, fun, and fresh, and brings unique consumer experiences! The demands for AR are scorching hot and surely something we miss out on! 
Don't worry, I already found the best agency to kick this project off with! VMG Digital is a global creative agency that specializes in creating high-impact & high-performing AR ads. They are a Meta & TikTok creative agency partner with 300+ successful AR projects with an overall 96% satisfaction rate. Sprout Social has recently recognized them to be one of the top 5 creative marketing agencies in the world. Plus they offer a free 30-minute creative consultation and a 10% discount on our first project with them which is insane! 
Please let me know your thoughts and I'd be happy to schedule a creative consultation with them. 
Cheers. 
(Insert name)
Other Useful Articles On TikTok For Businesses
Frequently Asked Questions About AR
From virtual try-ons, product demonstrations, virtual tours, in-store demonstrations, marketing, and advertising, AR can work effectively and efficiently. It is being adopted by almost every industry around the globe.
Creating AR experiences for advertising purposes may not be possible internally unless you are equipped and experienced to do so. Your best bet is to hire a creative agency like VMG Digital that is fully packed with experience, research, and insights, and equipped with highly-talented animators, designers, and editors, to do the hard stuff for you. Learn more about AR Ads.
Creating an AR filter can be a little technical and might require professional work. Sign up for our free creative consultation promo here and we will explain to you how.
No idea where to start? Don't worry!
Book a 30-minute creative consultation and get a 10% on your first project with us!
Download our AR Case Study Deck for free!
Get free access to our AR deck with sample creative strategy and case studies for the retail & CPG industry below.