Gaming app marketers have been aware of the Playable ad format for a while now – being the perfect "try before you buy" solution to engage with committed, loyal and more-likely-to-spend gamers. 
Up until recently, Playables were were mostly restricted to promoting mobile games. But brands caught up to the trend and have seen incredible success using this gamified format to increase conversion, ad recall and why not, app installs. 
Here are some of the reasons why Playables are such a powerful ad format and why you, gaming app or not, should consider a playable in your next campaign.
1.  They are highly engaging
Playables literally engage multiple senses: visuals, sound effect and music plus the ability to interact offers an immersive experience that is simply not replicable with a static or video ad.
The psychological aspect also plays a part (pun intended). When you engage with a gamified ad, you are faced with a challenge and a reward. This is an unbeatable engaging and motivating experience that will drive most to play to seek the satisfaction of the reward. That's why striking the right balance between difficulty and enjoyment is critical: if the game is too hard it can lead to frustration and abandonment. If it's too easy, it doesn't delight with a feeling of reward and self-accomplishment, leading to boredome or lack of interest. 
Engagement undeniably leads to highest levels of recall which builds a deeper connection with your audience. In fact, playable ads can deliver 2x higher CTR than non interactive ad formats.
2. They are effective at delivering results
According to Emarketer's survey among US agency professionals, 28% of them found playable ads the most effective ad format in comparison to interactive ads, native ads or rich media ads.
You can browse Facebook's Case Study library to read success stories to find out just how much of a difference a playable ad can make to campaign results.
For example, Piattos chip manufacturer Robina Corporation used Playable Ads to their advantage and achieved 16% higher ad recall and 16.2% increase in brand awareness when compared with results of non playable ads.
Singapore's OCBC Bank also enjoyed dramatic improvements in performance with a reach of 236,000 people and 99% incremental conversion rate.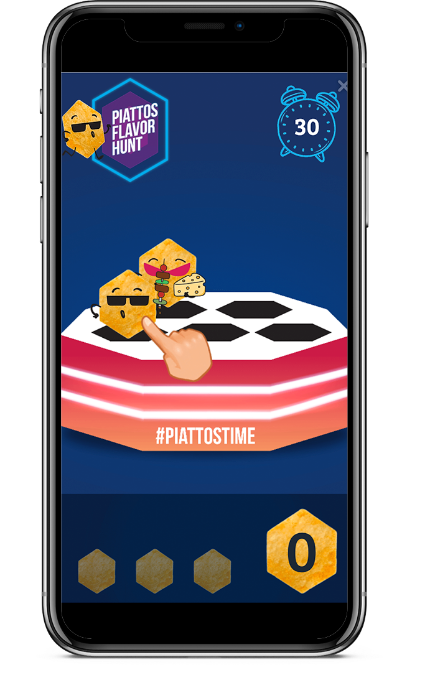 3. Lower uninstall rates and higher retention
When it comes to playables with app-install objectives (both for gaming and non-gaming apps), a playable ad can help you filter out non committed users. That means that by offering a "try-before-you-buy" experience, you are empowering users to decide if they will commit to your app before they download it. 
It is therefore reasonable to expect app uninstalls will decrease and retention will increase because your users made an informed decision before they downloaded the app.
Higher retention can also lead to a higher lifetime value (LTV) and potential higher in-app spend. 
Supercharge your ad performance!
Get started with Playable Ads today and increase campaign performance!
4. They are not limited to Google and Facebook
Facebook and Google pioneered the Playable ad format a few years ago. Nowadays, many other platforms can host a playable ads including Apple, TikTok and Instagram.
Each platform will have its own set of nuances in terms of technical aspects, lead-in video creative considerations and ad objectives. For example, Facebook recently made it slightly harder to publish brand objective playables (such as conversion and awareness) on their platforms and is mostly offering app-install objectives. 
Other platforms have not.
5. It's not just about Gaming
Both gaming and non-gaming app developers can take advantage of this format. App developers can enjoy the opportunities that come with this ad format because it provides users with an enticing sneak peek into the features and capabilities of the app.
Take a look at this Playable we created for banking app Bright Money with an app-install objective.
6. More than app-installs
Equally, brands can also take advantage of playables ads.
We have seen brands promote their own apps or games but brands have seen great success with non-install objectives such as conversion (in the shape of signups or sales) or awareness with click-throughs.
Brands that are usually not the "fun" type can also step outside of the box momentarily and give their audience a fun experience just like OCBC did with they Carbon Catcher ad.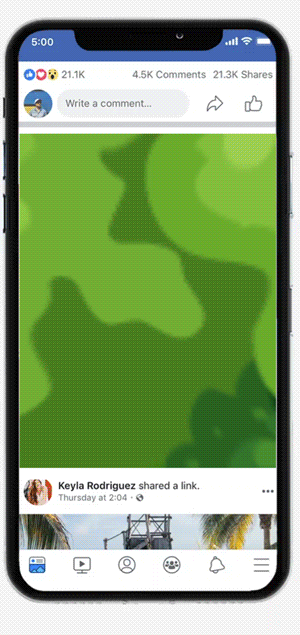 7. Valuable insights
Playable ads can provide a great window into player's behavioural insights that allow you to promptly tweak campaign elements to improve performance.
Performance data includes app-installs, post-install behaviour and lifetime value (LTV). In terms of branding, marketers can track engagement metrics such as number and frequency of taps, time spent on the ad and repeat playing sessions.
Most importantly, Playable ads deliver first-party data which is incredibly valuable given Apple's release of iOS 14.5 with enhanced privacy features to give users more power to opt-out of of being tracked online.
8. There is no need to code from scratch
Playable ads are coded in HTML5 and you can certainly code your own. There are, however, proven gameplay formats that are familiar to most audiences and can deliver an enjoyable experience that is also challenging and rewarding.
Each platform will also require slightly different technical aspects which you will have to abide to if you wish to make your own.
Playable developers such as TreSensa offer a broad range of proven playable formats that strike the right balance between enjoyment, challenge and reward that is critical to a non-gaming playable ad. 
You don't need to develop it from scratch and you can have it customized to the look and feel, brand guidelines and campaign objective that you need.
Playable ads have a few components:
Lead-in video
Demo app/playable ad
Call to action
The lead-in video is essential in driving the target audience to interact with the game. If it's a gaming app, there needs to be a perfect balance between an appealing creative that taps into the motivations of your audience (learn more about player motivations here) and an accurate representation of the game being promoted so that it does not disappoint when the game is downloaded (potentially leading to an uninstall).
For non-gaming apps, the lead-in video needs to attract the attention of the audience while also align to messaging and highlight the features of the app. Similarly to gaming apps, a deceiving preview of what the app looks like or of how it works can lead to subsequent uninstalls.
In partnership with TreSensa, VMG Digital is able to provide the whole package with bespoke playable ads customised to your brand and high-performing lead-in videos that will entice users to engage with it.
Want to keep up with the trends?
Subscribe to move, our monthly newsletter.